Croscarmellose sodium is a cross linked polymer of carboxy methyl cellulose sodium and used in pharmaceutical formulation as a disintegrant. Croscarmellose sodium occurs as an odorless, white or grayish white powder.
Disintegrants facilitate the breakup of a tablet in the intestinal tract after oral administration. Cross-linking allows enhanced bioavailability of the drug through superior drug dissolution. Without a disintegrant, tablets may not dissolve appropriately and may affect the amount of active ingredient absorbed, thereby decreasing effectiveness.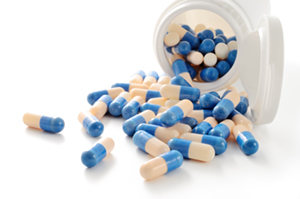 ADVANTAGES
Fast disintegration & dissolution
Better stability
Good Flowability and mixing properties
Facilitate breakup of tablets
APPLICATIONS
It is used in oral pharmaceutical formulations as a disintegrant for capsules, tablets and Granules
It is used in both direct-compression and wet-granulation processes
UNIQUE FEATURES of SANCEL
Greater level of dissolution of tablets
Excellent API stability
Cost-effectiveness
GMO Free
Product Specification
Compendial Standards
USP – NF
BP
Description
Fine to coarse, White or off White, free flowing Powder, Odourless or almost odourless
White or greyish white powder
Identification A, B,C
Complies
Complies
pH
5.0 – 7.0
5.0 – 7.0
Loss on Drying %
NMT 10
NMT 10
Sodium Chloride and Sodium Glycolate, Sum %
NMT 0.5
NMT 0.5
Heavy Metals, PPM
NMT 10
NMT 20
Degree of Substitution
0.60 to 0.85
0.60 to 0.85
Water Soluble Material %
NMT 10.0
NMT 10.0
Settling Volume, ml
10 to 30
10 to 30
Residue on Ignition, %
14 to 28
14 to 28
Microbiology Limits:
Total Aerobic Microbial Count, cfu/g
NMT 1000
NMT 1000
Total Yeast And Mold Count, cfu/g
NMT 100
NMT 100
Escherichia Coli
Absent in 1g Sample
Absent in 1g Sample
Salmonella Species
Absent in a 10g Sample
Absent in a 10g Sample
Pseudomonas Aeruginosa
Absent in 1g Sample
Absent in 1g Sample
Staphylococcus Aureus
Absent in 1g Sample
Absent in 1g Sample
Packaging Details
Available Packaging Type
| | |
| --- | --- |
| Type | Size |
| HDPE Bags | 25 Kg |
| HDPE Bags | 20 Kg |
| Paper Bags | 25 Kg |
| Paper Bags | 20 Kg |
| FIBC | 300 Kg |
*Our standard packaging is in 25 kg Bags. We can also customize packaging as per customers request at additional cost.
| Container | Palletized | Non-Palletized |
| --- | --- | --- |
| 20 Ft. (Approx Wt.) | 10,000 Kg | 12,000 Kg |
| 40 Ft. (Approx Wt.) | 20,000 Kg | 24,000 Kg |