Sodium starch glycolate is a white to off-white, tasteless, odorless, relatively free flowing powder. Sodium starch glycolate is used as a pharmaceutical grade dissolution excipient for tablets and capsules. Sodium starch glycolate absorbs water rapidly, resulting in swelling which leads to rapid disintegration of tablets and granules. It is used as a disintegrant, a suspending agent and as a gelling agent. Without a disintegrant, tablets may not dissolve appropriately and may affect the amount of active ingredient absorbed, thereby decreasing effectiveness.
Pharmaceutical companies add sodium starch glycolate to capsules and tablets to help make them disintegrate and dissolve better, making it easier for your body to absorb the medication. It does this by absorbing water quickly so the pill swells and breaks apart into small pieces. It can also be used to help form gels.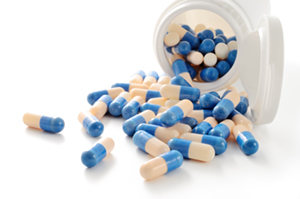 ADVANTAGES
The disintegrant efficiency of sodium starch glycolate is unimpaired in spite the presence of hydrophobic in excipients such as lubricants.
The granules show considerable swelling in contact with water.
Increased tablet compression pressure also appears to have no effect on disintegration time.
APPLICATIONS
Sodium starch glycolate is used in oral pharmaceuticals as a disintegrant in capsules.
SSG can be used in direct-compression or wet-granulation processes.
SSG can be used as a suspending vehicle.
SSG act as an dissolution enhancing agent.
UNIQUE FEATURES of SANCEL
Strong swelling properties
Good flowability and mixing properties
High Brightness
Product Specification
Parameters
Compendium Standards
USP – NF
Identification A, B, C, D
Complies
pH
Type A
5.5 -7.5
Type B
3.0 – 5.0
Loss on Drying, %
NMT 10
Heavy Metals,ppm
NMT 20 #
Sodium Chloride, %
NMT 7
Sodium Glycolate %
NMT 2
Assay %
Type A
2.8 – 4.2
Type B
2.0 – 3.4
Swelling Volume ml*
Limit of Iron %
NMT 0.002
Microbiology Limits:
Escherichia Coli
Absent in 1g Sample
Salmonella Species
Absent in a 10g Sample
Packaging Details
Available Packaging Type
| | |
| --- | --- |
| Type | Size |
| HDPE Bags | 25 Kg |
| HDPE Bags | 20 Kg |
| Paper Bags | 25 Kg |
| Paper Bags | 20 Kg |
| FIBC | 300 Kg |
*Our standard packaging is in 25 kg Bags. We can also customize packaging as per customers request at additional cost.
| | | |
| --- | --- | --- |
| Container | Palletized | Non-Palletized |
| 20 Ft. (Approx Wt.) | 10,000 Kg | 12,000 Kg |
| 40 Ft. (Approx Wt.) | 20,000 Kg | 24,000 Kg |