A very fine, white or slightly yellowish powder or irregular white masses which are readily reducible to powder, creaks when pressed between the fingers, odorless and tasteless.
Maize Starch exhibits all the properties of native starch with some special features such as non-foaming & non-thinning characteristics of boiling solution. Hence maize starch has a marginal effect on the efficiency in weaving and paper industry. Where high viscosity starch is used, it imparts higher tensile strength to the fiber and thus improves the sizing.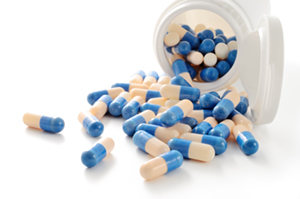 ADVANTAGES
Power house of calories
Gastric dumping syndrome reliever
Rashes, burns and itching can be overcome by applying some corn starch on the affected area
Corn Starch removes excess oil from the skin
APPLICATIONS
Maize starch is used for its gelling or thickening properties in many sectors of agro-food applications (soups, delicatessen meats, sauces, pastas, creams).
Used in Pastry, cream, Desserts, coating, etc.
Sometimes preferred over flour alone because it forms a translucent mixture, rather than an opaque one.
UNIQUE FEATURES
Flour adjuster (biscuits, cakes)
Viscosity Reducer
Ingredient for baby food powder
Compendium Standards
IP
BP 
USP – NF
Identification A, B, C
Complies
Complies
Complies
pH
Not Applicable
4.0 to 7.0
5.0 to 8.0
Acidity
Complies
Not Given
Not Given
Oxidising Substances
Complies
NMT 20 ppm
NMT 0.002%
Sulphated Ash, %
NMT 0.6
NMT 0.6
NMT 0.5
Loss on drying, %
NMT 15
NMT 15
NMT 14
Sulphur di-oxide
Not Given
NMT 50 ppm
NMT 0.008%
Iron
Not Given
NMT 10 ppm
NMT 0.002%
Microbial Limits:
   Total aerobic microbial count, cfu/g
NMT 100 #
NMT 100 #
NMT 100 #
   Total yeast and mold count, cfu/g
NMT 20 #
NMT 20 #
NMT 20 #
   Pseudomonas Aeruginosa
Absent in a 10g Sample
Absent in a 10g Sample
Absent in a 10g Sample
   Escherichia Coli
Absent in a 10g Sample
Absent in a 10g Sample
Absent in a 10g Sample
   Staphylococcus Aureus
Absent in a 10g Sample
Absent in a 10g Sample
Absent in a 10g Sample
   Salmonella Species
Absent in a 10g Sample
Absent in a 10g Sample
Absent in a 10g Sample
Packaging Details
Available Packaging Type
| Type | Size |
| --- | --- |
| Big Bag | 500 KG |
| Twin Lined HDPE Bag | 25 KG |
| Paper Bag | 25 KG |
| Paper Bag | 25 KG |
| Fiber HDPE Drum | 25 KG |
| Container | Palletized | Non-Palletized |
| --- | --- | --- |
| 20 Ft. | 10,000 | 12,000 |
| 40 Ft. | 20,000 | 24,000 |