Powdered cellulose occurs as a white or almost white, odorless and tasteless powder of various particle sizes, ranging from a free flowing fine or granular dense powder, to a coarse, fluffy, non-flowing material.
The cellulose powder is a good conductor of heat and electricity and hence, the various grades of cellulose powder are used in the production of welding electrodes and many other applications including food, detergents, etc. The cellulose powder is rich in its content with the international quality and thus exhibits unquestionable performance.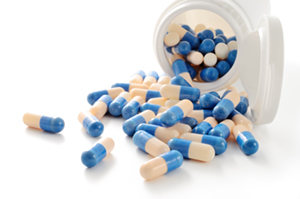 ADVANTAGES
Keeps the digestive system healthy
Helps in managing blood sugar and cholesterol levels
It can help with weight management
APPLICATIONS
Powdered cellulose is widely used in cosmetic products as an adsorbent and thickening agent.
Improves textures and yield
Control moisture levels
It is also used in Food products for eg; Bakery, Fluids, Dairy, etc.
UNIQUE FEATURES
Non caloric bulking agent
Increased water binding
Yield improvement
Product Specification
Compendium Standards
U.S.P. – N.F.
Description
A White or almost White, fine or granular powder, Odorless
Identification A, B, C
COMPLIES
Conductivity, μS/cm
NMT Water by 75
pH
5.0 – 7.5
Heavy Metals, PPM
NMT 10
Loss on drying, %
NMT 6.5
Residue on Ignition, %
NMT 0.3
Water Soluble Substances %
NMT 1.5
Ether Soluble Substances %
NMT 0.15
Bulk density, g/ml
0.25 to 0.45
Microbiology Limits:
Total Aerobic Microbial Count, cfu/g
NMT 1000
Total Yeast And Mold Count, cfu/g
NMT 100
Escherichia Coli
Absent in 1g Sample
Salmonella Species
Absent in a 10g Sample
Pseudomonas Aeruginos
Absent in 1g Sample
Staphylococcus Aureus
Absent in 1g Sample
Packaging Details
Available Packaging Type
| | |
| --- | --- |
| Type | Size |
| HDPE Bags | 25 Kg |
| HDPE Bags | 20 Kg |
| Paper Bags | 25 Kg |
| Paper Bags | 20 Kg |
| FIBC | 300 Kg |
*Our standard packaging is in 25 kg Bags. We can also customize packaging as per customers request at additional cost.
| | | |
| --- | --- | --- |
| Container | Palletized | Non-Palletized |
| 20 Ft. (Approx Wt.) | 10,000 Kg | 12,000 Kg |
| 40 Ft. (Approx Wt.) | 20,000 Kg | 24,000 Kg |