A very fine white or slightly yellowish powder or irregular white masses which are readily reducible to powder, creaks when pressed between the fingers, odorless and tasteless. The presence of granule showing cracks or edge irregularities is exceptional in starches other than wheat starch.
Starch IP is used as inert filler cum binder during manufacture of pharmaceutical tablets. Its low particle size ensure smooth tablet surface. It also functions as tablet disintegrant as well as acts as a filler and inert carrier of medicine. Starch IP complies with all characteristics of Indian pharmacopeia.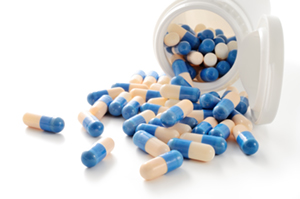 APPLICATIONS
Inert filler and binder
Tablet disintegrant
Packaging Details
Available Packaging Type
| | |
| --- | --- |
| Type | Size |
| HDPE Bags | 25 Kg |
| HDPE Bags | 20 Kg |
| Paper Bags | 25 Kg |
| Paper Bags | 20 Kg |
| FIBC | 300 Kg |
*Our standard packaging is in 25 kg Bags. We can also customize packaging as per customers request at additional cost.
| | | |
| --- | --- | --- |
| Container | Palletized | Non-Palletized |
| 20 Ft. (Approx Wt.) | 10,000 Kg | 12,000 Kg |
| 40 Ft. (Approx Wt.) | 20,000 Kg | 24,000 Kg |