Silicified microcrystalline cellulose is a synergistic, intimate physical mixture of two components: microcrystalline cellulose and colloidal silicon dioxide. Silicified microcrystalline cellulose contains MCC up to 98% and 2% w/w colloidal silicon dioxide.
Silicification of the microcrystalline cellulose is achieved by a process, resulting in an intimate association between the colloidal silicon dioxide and microcrystalline cellulose. SMCC combines the excellent compactibility of microcrystalline cellulose with superior flow properties.  Therefore, it is ideally suited to direct compression formulations where it has advantages in both flow and compactibility. It also exhibits both brittle fracture and plastic deformation characteristics, leading to superior binding properties.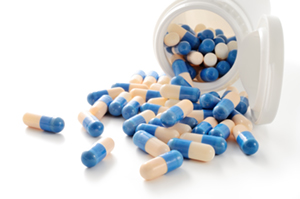 ADVANTAGES
Flowability is improved
Requires lower compression pressures
Compactibility after wet granulation is maintained
Compacts exhibit greater stiffness
Higher lubrication efficiency
APPLICATIONS
Used as a filler in the formulation of capsules and tablets.
Improved compaction properties both in wet granulation and direct compression.
Improved blending property
UNIQUE FEATURES of SANCEL
Loss of Compaction in Wet Granulation process is reduced.
Beneficial in formulation of powder filled capsules
Greater tensile strength
Unique Features of SANCEL
Angle of Repose

Customized Bulk Density

Low Moisture

Excellent Flowability

Better Compressibility
Parameters
I.P.
U.S.P. – N.F.
Identification A, B
Complies
Complies
pH
6.0 – 8.0
6.0 – 8.0
Viscosity, cp
Complies
Complies
Heavy Metals, ppm
NMT 10
NMT 10
Sulphated Ash , %
NMT 5.0
NMT 5.0
Loss on drying, %
NMT 8
NMT 8
Assay, CMC Sodium
75 – 125
75 – 125
Microbiology Limits:
   Total Aerobic Microbial Count, cfu/g
NMT 100 #
NMT 100 #
   Total Yeast And Mold Count, cfu/g
NMT 20 #
NMT 20 #
   Pseudomonas Aeruginosa
Absent in a 10g Sample
Absent in a 10g Sample
   Escherichia Coli
Absent in a 10g Sample
Absent in a 10g Sample
   Staphylococcus Aureus
Absent in a 10g Sample
Absent in a 10g Sample
   Salmonella Species
Absent in a 10g Sample
Absent in a 10g Sample
Packaging Details
Available Packaging Type
| | |
| --- | --- |
| Type | Size |
| HDPE Bags | 25 Kg |
| HDPE Bags | 20 Kg |
| Paper Bags | 25 Kg |
| Paper Bags | 20 Kg |
| FIBC | 300 Kg |
*Our standard packaging is in 25 kg Bags. We can also customize packaging as per customers request at additional cost.
| | | |
| --- | --- | --- |
| Container | Palletized | Non-Palletized |
| 20 Ft. (Approx Wt.) | 10,000 Kg | 12,000 Kg |
| 40 Ft. (Approx Wt.) | 20,000 Kg | 24,000 Kg |